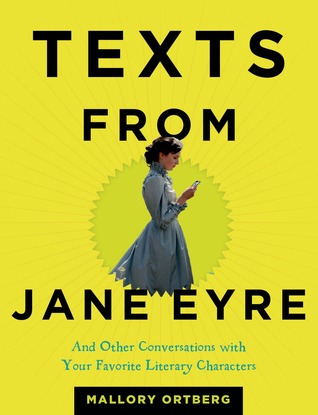 Rating: 4 out of 5
Ever since this book was published in November, I have been itching to get my hands on it, and after procrastinating on my purchase, I finally broke down and bought it this month. Was $14 worth what was essentially only a couple hours of reading? That's certainly debatable, but you love book humor, you'll probably find the money you spend worthwhile.
Author Mallory Ortberg is the co-creator of comedy site The Toast, and presents Texts from Jane Eyre as a collection of text conversations between literary characters of popular novels. She includes everything from classics like Moby Dick and Odyssey to bestselling YA like Harry Potter and The Hunger Games.
Want a sneak peek of the fun that awaits you? Here's an example: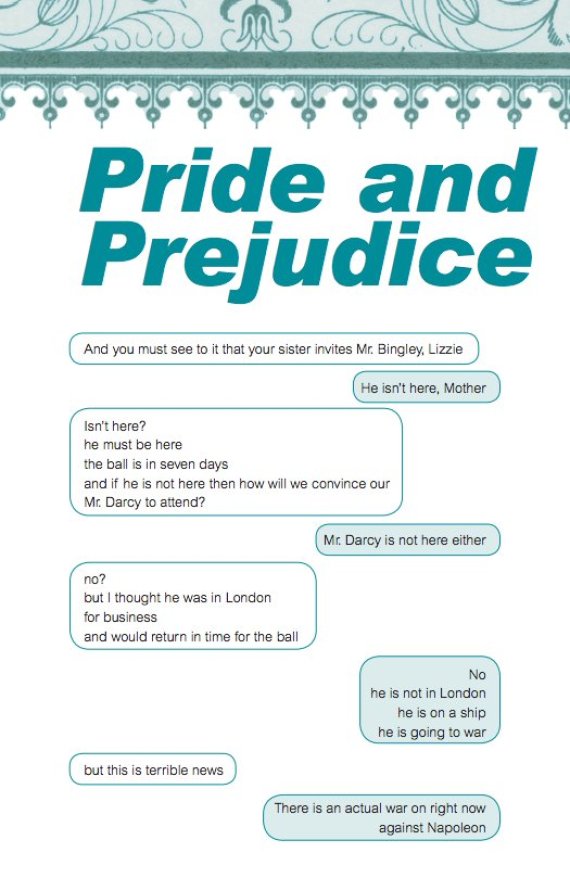 Reading these will make you think that literary texts are such a perfect parody and wonder why no one else has seen this kind of success writing them. There's something so hilarious about imagining Hamlet as an angsty teenager or Daisy Buchanan as that ditz who is always trying to bum rides off you. I definitely had many moments internally screaming, "This is priceless! Why didn't I write this book?!?!" while waving goodbye to all that cold, hard cash I could have made.
So open your wallet and wave goodbye to your own cold, hard cash, because Texts From Jane Eyre is a bookworm's wonderland. You'll laugh out loud and want to text photos of the pages to all your friends. It will make a great book for your coffee table or to gift to your favorite English teacher. If I had to give stocking stuffers to all of you fellow book bloggers out there, this is exactly what I'd give you!