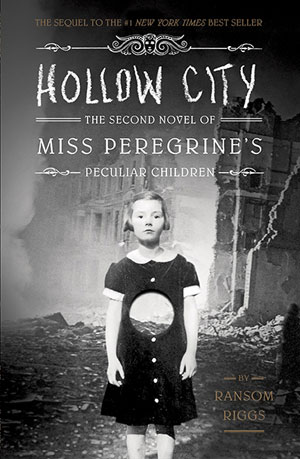 Rating: 4.5 out of 5
Thanks to a friend's recommendation, I fell in love with Miss Peregrine's Home for Peculiar Children, a young-adult story by Ransom Riggs that has soared in popularity since its debut in 2011.
It's about teenager Jacob Portman who befriends a group of kids with special abilities after the mysterious murder of his grandfather.These peculiars, as they're called, are taken care of by Miss Peregrine, who belongs to a special race known as ymbrynes--women who can take the form of birds and manipulate time.
Jacob discovers Miss Peregrine and her peculiar children in a time loop set in 1940, which allows the troop to avoid aging and live forever.
However, all is not well, as evil tentacled creatures known as hollows are after the peculiars, as well as their masters called wights who are on a mission to steal their powers and control time.
In Riggs' sequel Hollow City, Miss Peregrine has been kidnapped by wights and it's up to her kids to rescue her. And because hollows cannot be seen by anyone other than Jacob, he must learn to strengthen his ability to sense the monsters and kill them.
Of course, the icing on this already delicious read is the vintage photographs. Supposedly all completely real and unaltered except for minor post-processing, they enhance the story's creepy-cool vibe. They allow the reader to better imagine how the peculiars look and amplify the emotions of particular scenes.
Fans will enjoy this sequel for many reasons, including the developing romance between Jacob and Emma, and the deeper look into peculiar history. I felt like this universe has become more intricate, and Riggs does a great job of scrutinizing all of his characters for their actions, rather than rely on a two-dimensional dichotomy of good versus evil.
There's not much else I can say about Hollow City, except that its sequel can't come fast enough! Yes, the story continues, but we'll have to wait about another year before the next installment! Bird willing!